PROPOSAL
FEES Fees Based on Product Category
Starts at 1.5%, price varies according to product category
CLOSING
FEES Based on price of Sold Item
Begins at ?1, varies according to the product price range
WEIGHT HANDLING
FEES Fees for Shipping/Delivery
Starts at Rs. 25 per item shipped, varies according to item's volume & distance
OTHER
FEES Based on Service
Applicable for some specific programs and services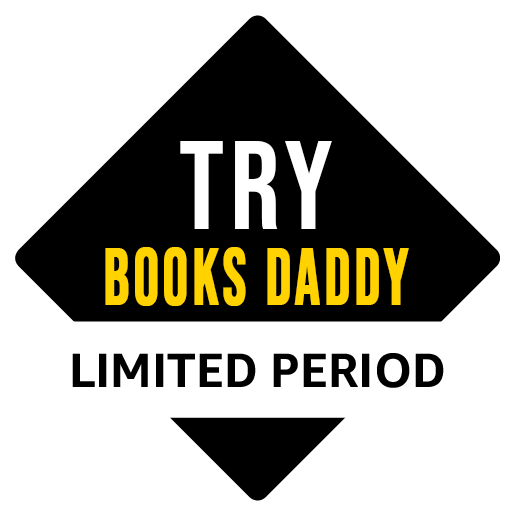 Start selling on Books Daddy with 1.5% Commission only
Set up your business on Books Daddy with 1.5% 'Commission fee', or 'Referral fee' effective till end of this year i.e. 31st Dec. The flat commission rate is pertinent on all the categories of the products worth upto Rs.300 & onto the selected categories upto Rs.1000.
Understanding Fulfilment Options
Your fee charges structure relies upon your Fulfilment Option, for example how you store and convey requests to your clients. There are 3 choices: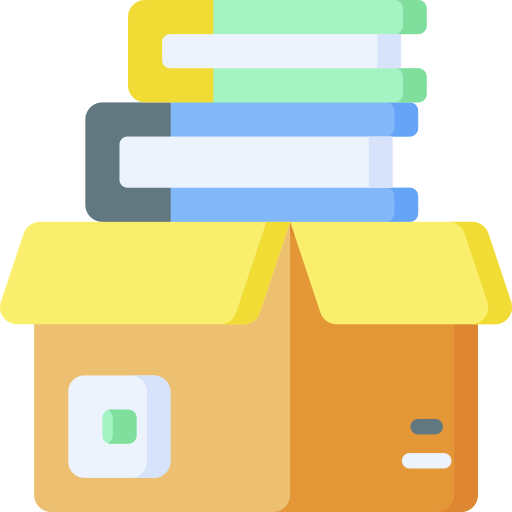 Fulfilment by Books Daddy (FBB)
Books Daddy stores, packs & dispatch your products to the customers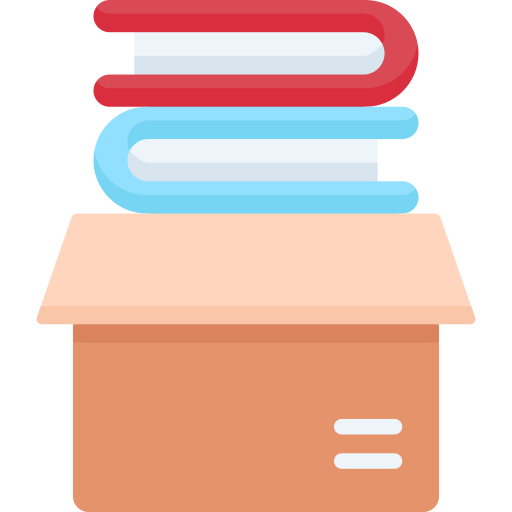 Easy Ship (ES)
You store and pack your items; Books Daddy dispatch them to your clients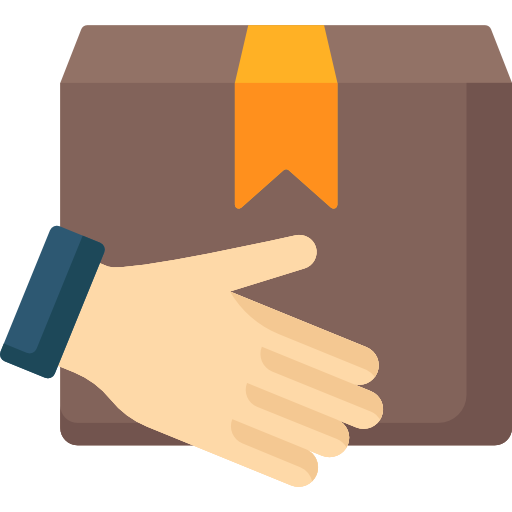 Self-Ship
You store, pack and dispatch your items to your client
Discover your Selling Fees with Books Daddy
Referral Fee (based on Category)
Referral Fees Table
| | |
| --- | --- |
| Category | Referral Fee Percentage |
Books

1.5% for item price <=250

3% for item price >250 and <=500

8% for item price >500 and <=1000

11% for item price > 1000
Closing Fee (based on Price)
Every time the closing Fee is charged when your item is sold on Books Daddy depends on the value range of the item. This fee varies according to the fulfilment channel you are utilizing.
How to calculate Closing Fees:
FBB Closing Fees
Total Closing Fees = Fees based on item price & category
Example 1: if you are selling Books at ? 200 (Books category is in ?0-250 exception list), closing fees = ? 12
Example 2: If you are selling books at ? 450 (Books category is not in ?251-500 exception list), closing fees = ? 20
Easy Ship & Self Ship Closing Fees
Total Closing Fees = Fees based on item price
Example 1: if you are selling Books at ? 200 shipped with Easy Ship, closing fees = ? 5
Example 2: If you are selling Books at ? 450 through Self ship, closing fees = ? 20
Weight Handling Fee (Shipping Fee)
If you decide to utilize Easy Ship or Fulfilment by Books Daddy (FBB), Books Daddy will dispatch your items to the client and charge you a price for that. (In case you are deciding to Self-Ship, you should bear the expense of transportation and conveyance through courier service or delivery agents). Different fee rates are applied based on distance.
Local rate will be charged where the pickup and conveyance occur in a similar city for example intra-city pickup and conveyance.
Regional zone comprises four districts. Local rate will apply if shipment moves inside a similar district and the service isn't available inside a similar city.
National rate will apply if the shipment gets across districts.
List of shipping regions:
Region 1 - (Chandigarh, Delhi, Haryana, Himachal Pradesh, Jammu and Kashmir, Punjab, Rajasthan, Uttar Pradesh - Zone A*** and Uttarakhand).
Region 2 - (Dadar and Nagar, Diu and Daman, Gujarat, Madhya Pradesh, Maharashtra)
Region 3 - (Andaman and Nicobar, Andhra Pradesh, Goa, Karnataka, Kerala, Pondicherry, Tamil Nadu, Telangana, Lakshadweep).
Region 4 - (Arunachal Pradesh, Assam, Bihar, Chhattisgarh, Jharkhand, Manipur, Meghalaya, Mizoram, Nagaland, Odisha, Sikkim, Tripura, Uttar Pradesh-Zone B**, West Bengal).
Uttar Pradesh-Zone B - Ayodhya, Azamgarh, Basti, Devipatan, Gorakhpur, Mirzapur, Prayagraj and Varanasi.
Uttar Pradesh-Zone A: All administrative divisions in the state of Uttar Pradesh that are not part of Uttar Pradesh-Zone B.
Shipping Fees Calculation:
FBB & Easy Ship Shipping Fees
Total Shipping Fees = Fees based on the item weight (refer to size guidelines above) and distance (refer to shipping regions above)
Example: if your item (containing book) weighing 700 grams is shipped from Delhi to Chandigarh (same region, but different city, i.e. Regional shipping) through FBB then Shipping or Weight handling Fees = ? 40 + ? 17 = ? 57
Self Ship
For self-ship, there are no transportation expenses as you have to deal with the conveyance yourself or with the assistance of your courier partner, who you should pay straightforwardly for the expense of conveyance.
Other Fees
Most of the orders are dependent upon the above 3 fee structure. In any other case, you might be charged extra depending on the Fulfilment Channel, program, or administration you are utilizing. The following are the structure of the charges.
This expense is charged per unit sold at ?9 for Standard, ?49 for Oversize, Heavy & Bulky items.
This is the fee charged for storing your products in the Books Daddy Fulfilment Centre costing ?19 per cubic foot per month.
In case you want to remove your products from the Books Daddy Fulfilment Centre then the following fee rates shall be applicable:
| | | |
| --- | --- | --- |
| Measurement | Standard Shipping | Expedited Shipping |
| Standard Size | ?10 | ?30 |
| Heavy & Bulky | ?100 | ?100 |
Note: FBB Removal fee is charged per unit. All fees above are displayed excluding taxes. We will apply Goods and Services Tax (GST)
NOTE: When you sign up for programs like Books Daddy Business Advisory, you may be charged for the services provided over and above the fees discussed here.
Profit Calculation:
Step 1: Calculate your proposal fees (which has up to 50% discount with the offer*)
Step 2: Calculate your closing fees
Step 3: Calculate the shipping fees, or if you use self-shipping, then check the cost of shipping
Step 4: Calculate Total Fees = Proposal Fees + Closing Fees + Shipping Fees/Cost
Step 5: Profit = Item Sale price - Product Cost - Total Fees
Please note that the mentioned fees are demonstrative. The last expense you will be facing is subjecting to numerous components like item classification, size, weight, volumetric weight, additional services, and so forth
After the order is delivered, you will be paid after 3 days. Books Daddy guarantees instalment for your business (after cutting down the Books Daddy selling fees) is transferred safely into your financial balance at regular intervals, remembering you get pay for Delivery orders. Eligible merchants will likewise get choices for quicker instalment cycles.
You can see your deposited balance alongside tips to develop and extend your business in your Seller Central account.
Fulfilment Channels Fee Comparison with Books Daddy
Every Fulfilment Channel has various expenses related to it and certain costs you (the merchant) will bear when you pick it. Most merchants utilize a blend of various satisfaction channels, as each channel has various advantages. You can see the comparison in the sheet beneath.
Proposal Fees
Features
Fulfilment by Books Daddy (FBB)
Easy Ship (ES)
Self-Ship
Storage
Storage Fees
Cost will be filled up by the Seller
Cost will be filled up by the Seller
Shipping
Shipping Fee
Shipping Fee
Cost will be filled up by Seller
Pay on Delivery
Prime Badging
Yes
By invite only
Only for customers in nearby pincodes with

Local Shops on booksdaddy

Prime Badging
By invite only
Only for customers in nearby pin codes with Local Shops on Books Daddy
Customer Service
Managed by Books Daddy
Managed by Books Daddy (optional)
Managed by Seller
Ideal for

Fast selling
High margin
Increasing sales with Prime

You can try FBB at no additional cost for 1st 3 months/100 units

Sellers with their own warehouse
Wide variety of products with tighter margins
Sellers who don't have delivery capabilities

Sellers with their own warehouse & reliable delivery services
Wide variety of products with tighter margins
Sellers who can deliver quickly to nearby pin codes

(for Local Shops)